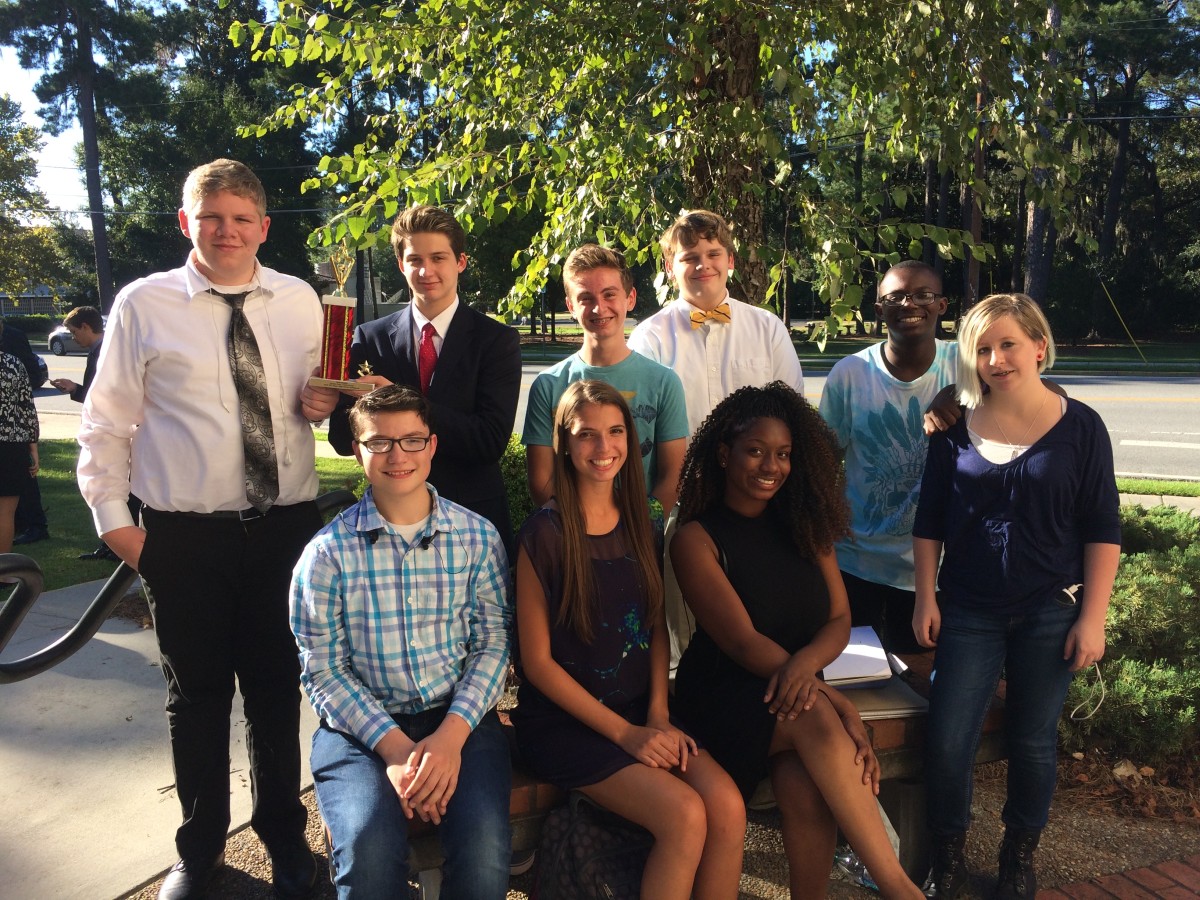 The TCCHS speech and debate team competed at Valdosta State University on October 1, 2016. Many of the students were novice debaters participating in their first tournament.
Congratulations to Taylor Smith who finished as a top 10 speaker out of 30 speakers at her first tournament.
Top 10 in Speaker Points from TCCHS:
Ashton Barwick
Joshua Fussell
Taylor Smith
Awards:
Varsity debater Ashton Barwick teamed up with novice teammate Dylan Halphen to make the semi-finals in Varsity Public Forum Debate. Considering that Dylan was competing in his first tournament, this was a great accomplishment.
All of our novice PF debaters, including Michael Cress and Jashon McDuffie won a round during the tournament. In Lincoln-Douglas debate, Nathaniel Bellamy and Kennedy Ward also competed, won rounds and earned very good speaker points overall, while gaining great experience to build upon toward their second attempt at competition later in this month.